Gönnheimer Elektronic Products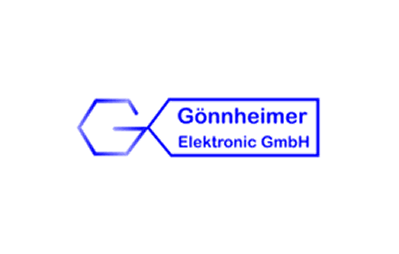 Gönnheimer Electronic GmbH develops and produces explosion-proof electronic devices and assemblies for industrial automation systems.
Applications include pharmaceutical, chemical and petrochemical industry as well as for the machinery and plant construction sector.
The product spectrum of the Gönnheimer Electronic GmbH is partitioned into the basic parts Intrinsically Safe Measuring & Control systems, Pressurized Enclosure Systems as well as Ex-PC-platforms.
The company is certified according ISO 9001-certification & the guideline 94/9/EG (TÜV 98 ATEX 1351 Q).
Our motto: "The customer contact doesn't stop with the selling of a device".
D122a – Digital Indicator
The D122 indicates measured values of intrinsically safe current circuits from 4 to 20 mA in hazardous areas. The device is Loop Powered by measuring circuit. The indicator measures the current, scales the measured value and displays finally the result on the LCD.

Download PDF
D122z – Totalizer with 4-20mA current input
The 5-digit totaliser D122.Z operates in hazardous areas and indicates the sum of measured values of a 4 up to 20 mA current circuit. The device is Loop Powered by measuring circuit. The totaliser measures the current, scales it, adds it to the previous values and displays the sum finally on the LCD.

Download PDF
DM110 – Revolution Indicator
Digital revolution indicator without auxiliary power, can be directly connected parallel with a NAMUR-sensor (DIN 19234). It has been especially designed for use in Ex-areas.

Download PDF
The intrinsically safe power supply SG160 is mountable in Hazardous Areas (zone 1). Its intrinsically safe current (category ib). The output voltages are 18V, 15V and 12V at an output current of 25, 50 or 70 mA.
The housing as well as the input terminals of the AG160 have protection class "increased safety". The supply voltage can be connected directly to the SG160 – an additional EEx e-terminal box is unnecessary.

Download PDF
VI156 – Supply and Interface Module
Compact supply and interface module for mounting inside hazardous area, replaces the complicated search and selection of Single interface components like isolated barriers, zener barriers, EEx i power supplies and Ex d enclosures.

Download PDF
VZ150 – Multifunction Preselection counter
The VZ150 Multifunction Batch Controller is supplied by an intrinsically safe circuit (terminal 3, 4). Power requirements for a terminal voltage of 9 to 65 volts are 20mA. Installation of a serial interface or analog output increases power requirements to 40mA and installation of both to 60 mA. The short circuit current of the supply must be < 160 mA.

Download PDF
PC100 – Modular Ex-PC / I.S. Workstation
As a user, you should have a HMI-device at your disposal, which is completely autonomous from today's PC-platforms and software and thereby featuring a long product life cycle. This trend led to the development of the PC100-concept, which comes up to today's and future requirements by use of an intelligent combination of different Ex-protection classes.
The stainless steel designer housing is specific to the needs of international production facilities with varying requirements (GMP-guideline, clean rooms, etc.). The PC100 offers a multiplicity of potentials to cope with the special demands of our customers. On this account, numerous options are available for the PC100 as well as a non-Ex device for industry-compatible applications in non-hazardous areas.

Download PDF
F850S – Pressurised Enclosures for Hazardous Area's
The pressurized enclosure system F 850 contains at least the control unit FS 850 and a solenoid valve. Each can be mounted in- or outside the enclosure.
Furthermore several remote controls (operation panels) are available to improve ergonomic of operation. It is also possible to connect intrinsically safe sensors to the control unit FS 850.

Leakage compensation
After purging, the control unit FS 850 holds the pressure inside the enclosure on at least 0.8 mbar. For that two different solenoid vale techniques are available: digital working solenoid valve (DSV) technique or proportional working solenoid valve (PSV) technique.

Download PDF

Download PDF
AP170 – Wireless LAN for Hazardous Area's
The The AP170 is a WLAN Access Point industrial Ethernet networks in hazardous area zone 1, 21 and 2 and 22.
The AP170 can realize in the industrial environment efficient range and cell networks according standard IEEE 802,3 (ETHERNET) and IEEE 802,11 (Wireless LAN).
The various possibilities of internet and intranet, which are available already today in the office and industrial range, can be used now also within in hazardous areas of the manufacturing and process automation.

Download PDF