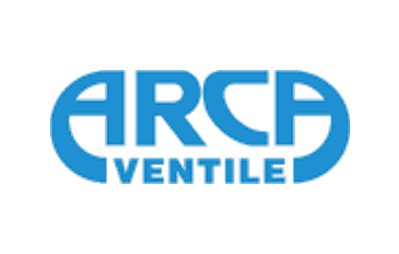 ARCA Regler GmbH produces control valves for the Chemical, Power, Pharmaceutical, Biotech and Food Industries. With nearly 100 years of experience ARCA Regler has developed superior control valve solutions for every application from the ordinary to the extreme.
1917 RagnAR CArlstedt applied for the patent of his nozzle/flapper system. Continuous control and automatic remote controls realised by means of pneumatic auxiliary energy. This invention accelerated the industrial development.
1949 Refoundation as ARCA Regler GmbH in Tönisvorst near Düsseldorf by Dr. Ing. Ludwig Kaspers and Adolf Paulsen.
1970 Foundation of a second branch factory near the Mosel river.
1992 Development of integrated and intelligent actuation for rotary and linear valves (patented world-wide).
1994 Continuation of von Rohr Armaturen AG, Switzerland (former Max von Rohr AG) and Von Rohr ARCA BV in the Netherlands.
2000 Since 1 November 2000 the FELUWA Pumpen GmbH is a member of the world-wide acting ARCA Flow Group.
2004 The ARTES Valve & Service GmbH, Berlin becomes a member of the ARCA Flow Group.
The valve series ARCA-ECOTROL is a robust, compact and lightweight control valve with a pneumatically operated, easy field reversible multi-spring diaphragm actuator ARCAPAQ 812 and a sturdy, pipeless and vibration-resistant mounted digital positioner ARCAPRO 827A. The highlight of this valve series is the ARCA-double-life (quick-changeable trim combination) with the option of a double-side use by reversing the seat ring.
The valve seat can be economically produced in different materials like for example, hardened and stellited steel, ceramic, Tungsten carbide, etc., with or without soft sealing. In comparison to conventional designs the speciality of the ECOTROL's soft sealing is, that the PTFE-element is flexibly supported by an additional Elastomer O-Ring. The additional metal-to-metal sealing of plug and seat ring ensures that the PTFE-disc suitable for doubleside use is not physically deformed by excessive loads.

 Download PDF
Series 200 Three Way Valves
Three-way valves up to DN500 in cast bodies. In all thermodynamic processes ARCA three-way valves are applied.
Example 1: Heating and Cooling systems for Dowtherm & Glycol Services
Example 3: High pressure three-way gas valves for transferring, compressing and pre-heating stations in gas pipeline systems, and De-Superheating Applications.

 Download PDF
Biovent – Hygienic Control Valvesr
Ball shaped stainless steel body with optimum flow characteristics and suitable for CIP-conditions The inside height of the body is equal to the diameter of the pipeline, thus avoiding domes and pockets, with their negative effects. Corrosion, residues when changing the medium and cleaning problems are definitely excluded. Rigid connection of the valve components by means of solid clamping rings of precision cast stainless steel. Easy to remove and simple dismantling of the valve.

 Download PDF
Valve Positioner Type 824
Positioners improve the control accuracy of valves and butterfly valves considerably. Friction in the stuffing box and fluid born fluctuations to the spindle cause deviations in the valve position. These are balanced out by the positioner.

 Download PDF
Intelligent Positioner Type 827A
The ARCAPRO Type 827A positioner is a Smart Valve Positioner of the second generation, which is characterised by substantially increased functions, higher reliability and extended diagnosis.  It has been designed as a compact instrument with a modern and practical design, providing for a reliable operation even under very rough ambient conditions.  The display is also visible during operation, so that the operating data can be checked with a quick glance at the instrument.

 Download PDF