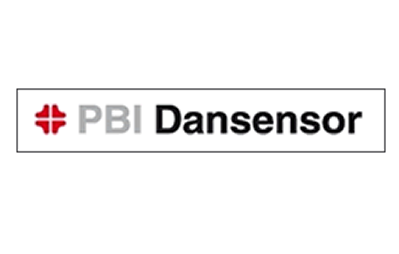 Dansensor is a worldwide supplier of high-quality gas instrumentation equipment for on-line process control and laboratories.
DANSENSOR Product Range:
CheckMate 3
Checkpoint II
Checkpoint
CMV-2 In-Line Gas Analyser
Map Check 3
Leakmatic
Leakpointer (E2)
MAP Mix 8000EL
MAP Mix Provectus
CheckMate 3
Fast, flexible and accurate headspace gas analyser for quality control of Modified Atmosphere Packages (MAP)
Traceability with ease
Larger production facilities and customers with a demand for high accuracy quality control have different needs. But one thing remains the same – to keep testing, time and time again, you need a reliable gas analyser.
These needs are met with the CheckMate 3 – the latest addition to Dansensor's program.
The CheckMate 3 provides all necessary documentation and traceability of products packed in modified atmosphere, as well as the possibility of setting up a complete workflow for headspace testing of packages, bottles and pharmaceuticals. The bar code option makes it easy to collect almost any vital data, such as batch number, package type, packaging line and even operator name. Different products have different testing requirements – and CheckMate 3 can be adapted to virtually any quality control system, making brand consistency easier than ever to maintain.

Download PDF
To Detect the Interfacial layer measurement of 2 non-mixable liquids, as result of an extraction or as occurring after a chemical process, is still today very problematic. Heavy contaminations, small differences of Densities, Dielectric Constants and Conductivities and/or emulsion layers are all issues that make Interface Detection one of the most difficult automated processes.
However, this now a thing of the past, if you are using the full electronic interface detection system of Aquasant Messtechnik AG with its norm signal of the high-resolution impedance measurement. With interface detection pipe probes of different diameters, it is possible to measure the interface directly at the reactor or separation vessel output line. The self-controlled measuring system and control unit do assure a secure and fully automatic separation.
For continuous separators, interface bar probes are used. The interface layer level is measured without any mechanical moving parts and the analogue 0/4 – 20 mA signal goes to the regulator or to the central process system.

Download PDF
Portable gas analyser for quality control of Modified Atmosphere Packages (MAP)
Portable, reliable and easy-to-use
Measuring oxygen and carbon dioxide content is a must, whether your packages are few or many. The only real question is: Which testing device suits your operations best?
For smaller production runs, or if you're just getting started with gas flushing, we recommend the CheckPoint portable analyser.
CheckPoint gives you all the answers you'll need—and in seconds. There's nothing complicated about it: no need to adjust the flow, no need to compensate for temperature, no worries about cross-sensitivity or other technical issues. Simply power it up and start testing. Dansensor's proven sensor technology ensures accurate and reliable measurements every time.

Download PDF
CMV-2 In-Line Gas Analyser
In-line gas analyser for O2 or O2/CO2 combined, monitoring precise and non-destructive measuring on vacuum gas packaging machines (modified atmosphere packaging).
Each package index is measured and you are absolutely sure that the gas content is correct.Integration with an electronic 2 or 3 gas mixer with an optimised calibration function controlled by the panel of the CMV-2 is also possible.
Separate sensor and control unit for easy mechanical integration in the operation area of the packaging machine (no need for use of a control unit for those who wish to use the interface of the packaging machine for controlling the CMV-2).

Download PDF
CMV-2 In-Line Gas Analyser
MAP Check 3
A smarter way to control your MAP process
MAP is the future. But companies producing MAP products with more gas than necessary may become history.
That's why our new gas analyser is so precise. The gas target you set is the gas dosage you get – that is the MAP Check 3. This stops the all-too-common practice of well-intentioned operators being too generous with the gas, not realising its effect on production costs.
The only thing the MAP Check 3 does increase is your flexibility. Via the advanced GasSave function you can combine gas content monitoring on a vertical or horizontal flow packaging machine with real-time control of package flushing. For most manufacturers, this translates into a decreased gas consumption of 20-50%!
It also improves your reliability and efficiency. On-line quality assurance with the MAP Check 3 ensures that every package is tested – much quicker and more efficiently than random, off-line quality control. And if there's a problem, production will stop automatically, helping to avoid recalls or repacking of entire batches.

Download PDF
Fully automated non-destructive leak detector – leak detection of all your modified atmosphere packages is ensured.
Dansensor has developed a compact on-line micro leak system, which gives the possibility of detecting packages in complete shipping cartons.
By using the CO2 already available in the MAP packages as trace gas, it is possible to test all packages shortly after they have left the packaging machine.
This test method is of course non-destructive and furthermore it is possible to test 4-6 shipping cartons per minute.

Download PDF
Electronic gas mixer for industrial applications – with full detection of a too low gas inlet pressure. The MAP Mix series (MAP Mix 9000, 9001 ME and 8000 EL) is based on a proportional mixing principle especially designed for packaging machines and other industrial applications where the gases nitrogen, carbon dioxide (CO2) and oxygen (O2) are used in a 2-gas or 3-gas combination.
The mixing principle of the MAP Mix series is very unique and can be used for all types of packaging machines, e. g. flow packaging machines and gas vacuum packaging machines as well.
The Dansensor gas mixer is very user-friendly with high accuracy – also under conditions, usually causing problems for the repeatability of most other mixers.

Download PDF
MAP Mix Provectus
A smarter way to mix gas!
MAP Mix Provectus is a revolution – using a brand new operating principle. This principle improves a gas mixer's accuracy, operation and appearance. The mixer is simple to use, completely reliable and rich in data, giving crucial feedback on information such as current gas flow, total gas consumption and actual gas mix – at any time.
It is equally simple to select products – no more worries about inlet and outlet pressure, forget which gasses you need to mix and whether the gas mixer will work with your nitrogen or oxygen generators. You have but one decision to make: Mixing with two or three gasses? The rest is automatically set up on the intuitive touch screen once you turn on the power.
Larger is not necessarily better. However limited in size, the MAP Mix Provectus provides a remarkable flow of up to 1,500 l/min – and should you want more, you can bridge up to three mixers and triple the capacity.

Download PDF